ROOM REPORT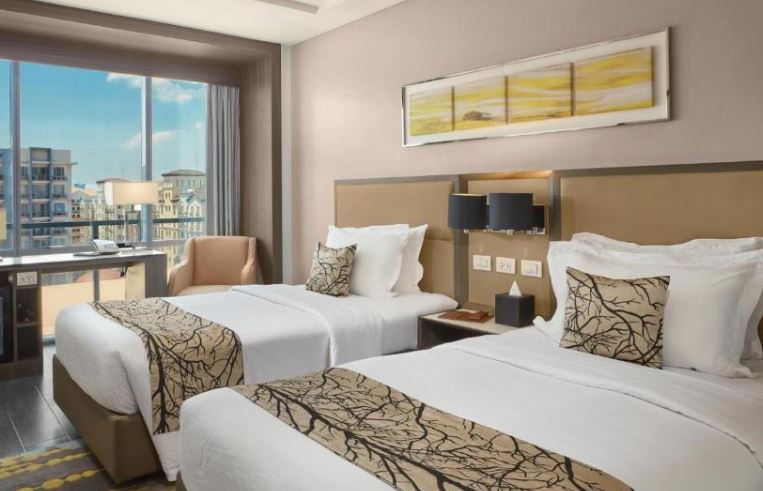 By Sheila Mariano
Resorts World Manila's close proximity to the Ninoy Aquino International Airport terminal came as a surprise; as on this visit I finally got to stay in a hotel within this world-famous resort – a getaway from the hustle and bustle of Metro Manila.
MANILA, Pasay – Flying into Manila's Ninoy Aquino International Airport (NAIA) on a Philippine Airlines direct overnight flight from Auckland recently, I caught a glimpse of the bright lights of the Resorts World Manila (RWM) complex from above.
Its close proximity to the terminal came as a surprise; as on this visit I finally got to stay in a hotel within this world-famous resort – a getaway from the hustle and bustle of Metro Manila.
The RWM offers 8 hotel components with a total of 3,520 rooms – ranging from budget to five star and luxury properties. It's the smart choice for 'on the go' business folk and families who don't want to get stuck in Manila's traffic snarls on arrival and before flying off to regional destinations or overseas.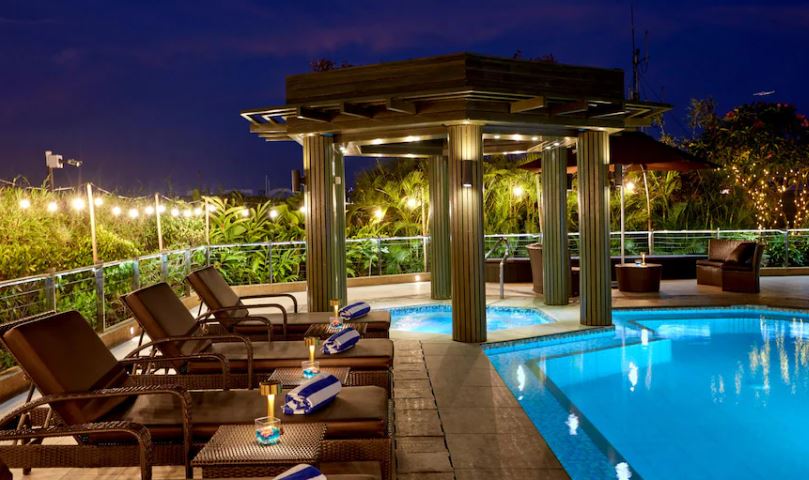 The 480-room, 10-storey high, 4-star Belmont Hotel was to be my home away from home for a couple of nights. Located opposite Terminal 3 of NAIA, the hotel is connected via a walkway – how convenient. Or if you land at Terminal 2 you can catch a complimentary shuttle service from Bay 15 – the service operates every hour, round the clock and drops visitors off at all the hotels within this huge complex.
RWM is a one-stop, non-stop entertainment and leisure destination and a shuttle service takes guests at the Belmont to all its attractions. RWM is the home of the Newport Mall – featuring movie theatres, luxury brand shops, 50 outlet restaurants, the 1,500 seat Newport Performing Arts Theatre and a world class casino.
My favourite haunt in the complex is the Silogue Restaurant, which is within the Casino. It offers authentic Filipino cuisine. After watching 'Chitty Chitty Bang Bang' at the Newport Performing Arts Theatre my mum, aunt and cousin made a beeline for it.
We ordered Crispy Pata: masarap and sawsawan, malambot ang laman. Pampangga's Famous Sisig: crunchy, spicy, sour, sulit and bayad and Seafood Ratinada. As we loved the food we returned the next day for Pinakbet and Ginataang Tilapya.
After having my fill of fun and excitement it was good to be able to recharge in my hotel room. The Belmont has a contemporary feel. It is decorated throughout with earthy hues and shades and features premium furniture and fixtures. Together with the soft clean linens and towels and comfy pillows you get a big helping of warm Filipino style hospitality.
The 'feel good' vibe at the hotel is infectious. A foreign business woman shared her discovery with me in the elevator: "Go up to the 10th floor (rooftop) in the swimming pool area; the view of the sunset from there is breathtaking."
I spoke with a Cuachon couple (Erwin and Mini) from Makati with their grandson (6-year old Caleb) who were enjoying a weekend getaway at the hotel. "The service is good. Friendly staff. The food is good."
Ana Medina Jenkins, 41, from Baltimore, Maryland, USA, had come over to the Philippines to bring her mum Elisa Medina, 77, from Roblon, for a 4-month holiday in the US. I asked why she chose the Belmont? "It's because of the convenience. It is near the airport, affordable, with tasty food outlets and close to the mall. And there is a free shuttle service to and from the airport."
The Café Belmont offers all day dining and their breakfast menu is substantial – a mix of traditional fare and Filipino favourites.
And for some pampering and relaxation try out the in-room massage.
I am glad I chose to stay at Resorts World Manila for all the fun and excitement it offers and Belmont Hotel is a sanctuary to recharge and kip down for the night.